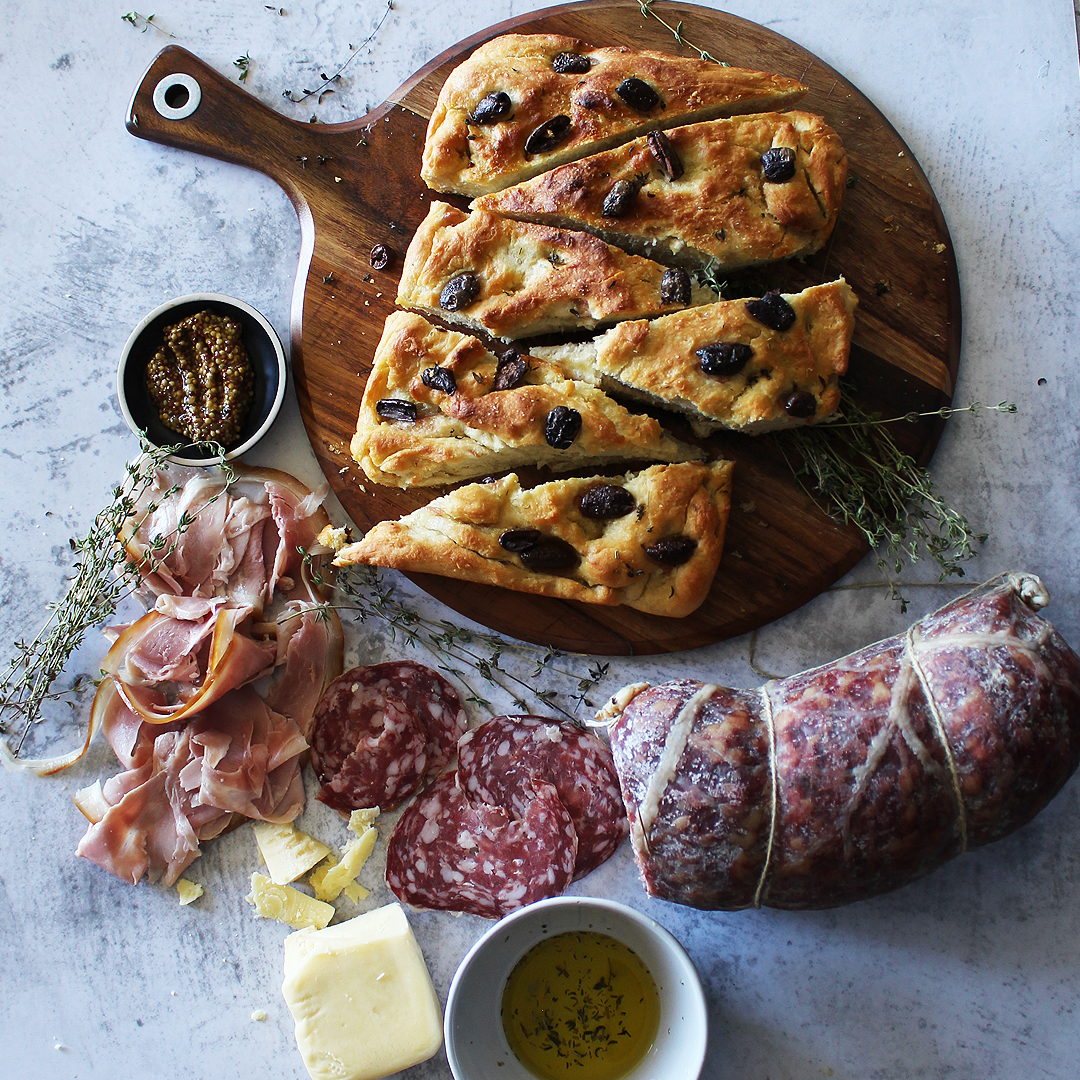 Charcuterie Board with Homemade Olive Focaccia Bread
Nothing beats a good Charcuterie Board especially when paired with tasty Homemade Olive Focaccia Bread - give this recipe a go this weekend!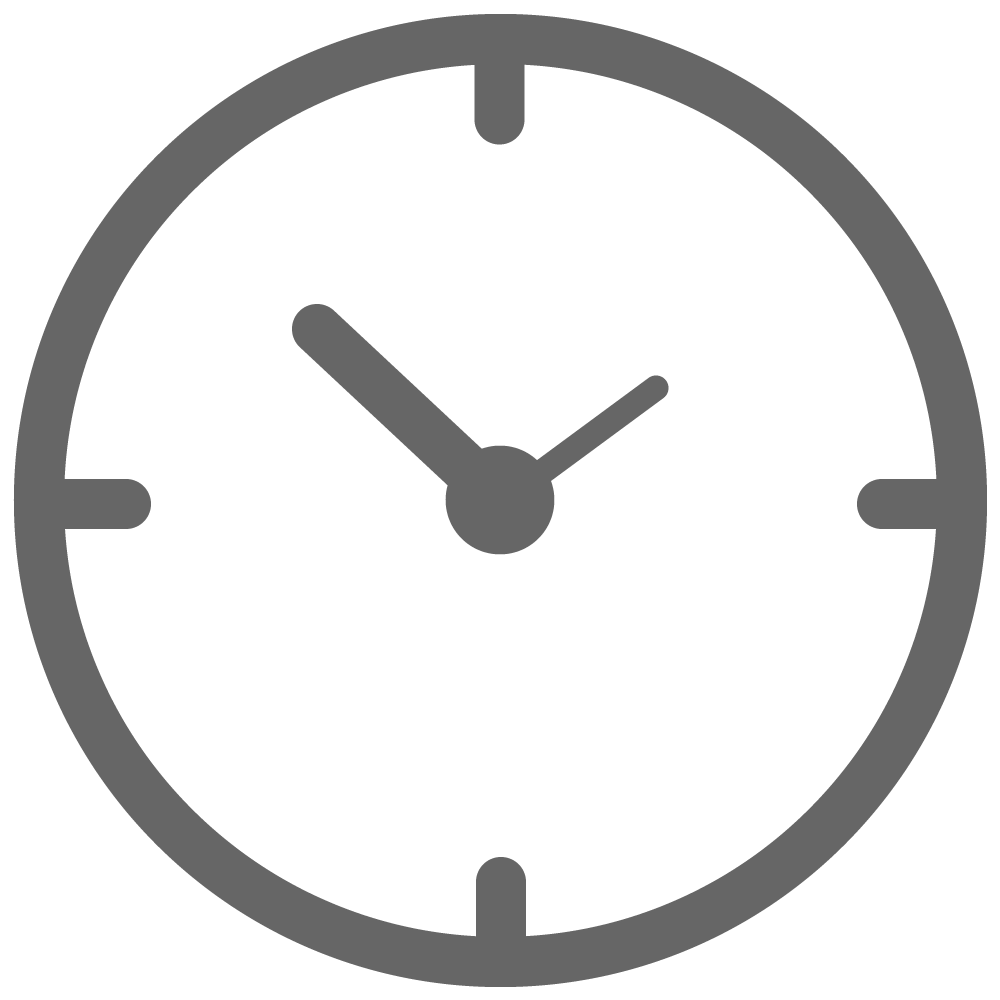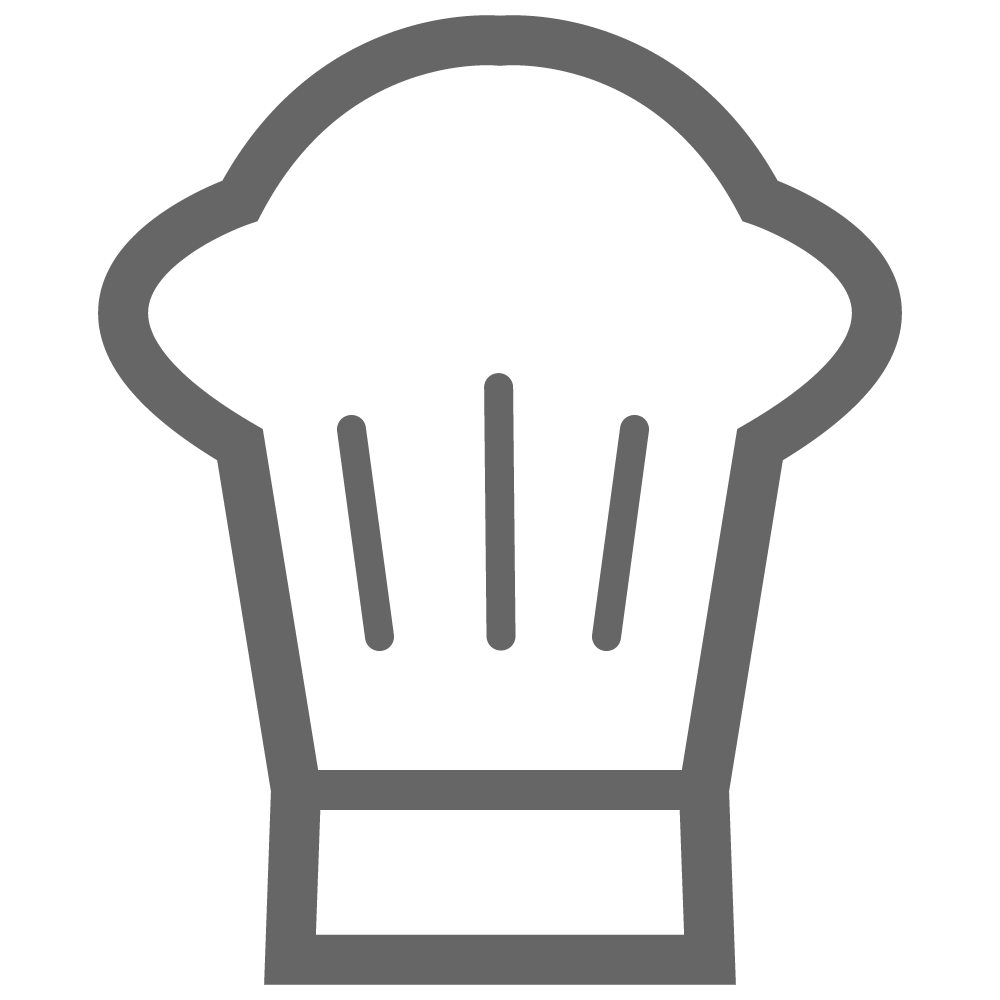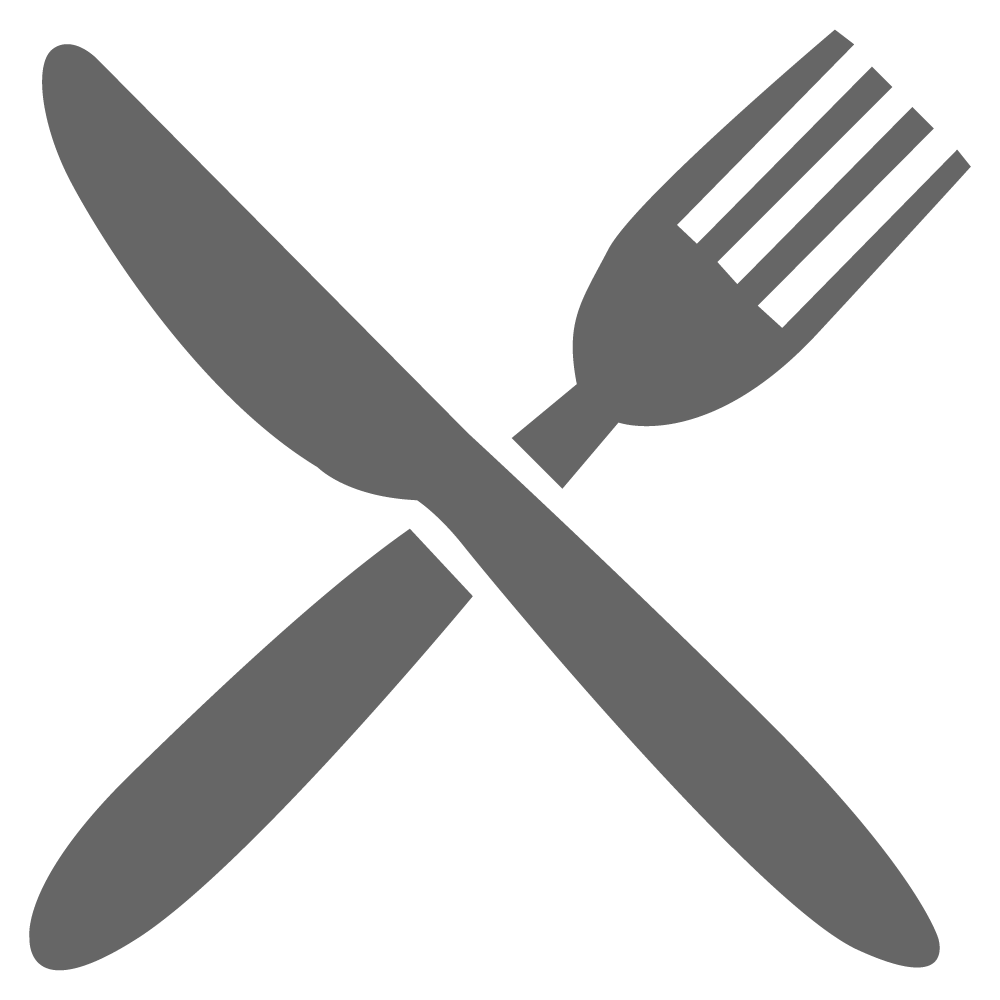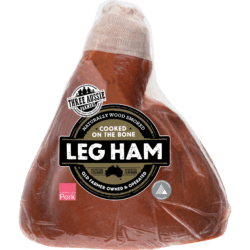 200g Pork Sopressa, thinly sliced

1/2 cup extra-virgin olive oil

2 garlic cloves, finely minced

1 tablespoon chopped fresh rosemary or 1 teaspoon dried

1/4 teaspoon fresh ground black pepper

1 cup (235 ml) warm water

2 1/4 teaspoons active dry yeast (1 packet)

1/4 teaspoon honey

2 1/2 cups (315 grams) all-purpose flour

1/2 teaspoon fine sea salt

10 whole kalamata olives, pitted

mustard, to serve

sharp cheddar cheese, to serve
Combine warm water, yeast and honey in a bowl. Let sit for 5 mins.
Combine 1 cup of flour, and ¼ cup olive oil with yeast mixture. Let sit for 5 mins.
Add in the rest of the flour and salt and combine until a dough ball forms.
Knead dough ball on a floured surface 10 – 15 times. Place in oiled bowl and cover with a damp tea towel. Allow to rest for 1 hour.
Heat oven to 200˚C.
Combine garlic, rosemary and pepper with remaining olive oil.
Press dough into a 20 cm x 30cm baking tray. Brush with olive oil mixture and press kalamata olives into the top of the dough. Cover and allow to sit for a further 20 mins.
Put in oven for 20 mins or until golden brown.
Serve warm with leg ham, pork sopressa, mustard and cheese.