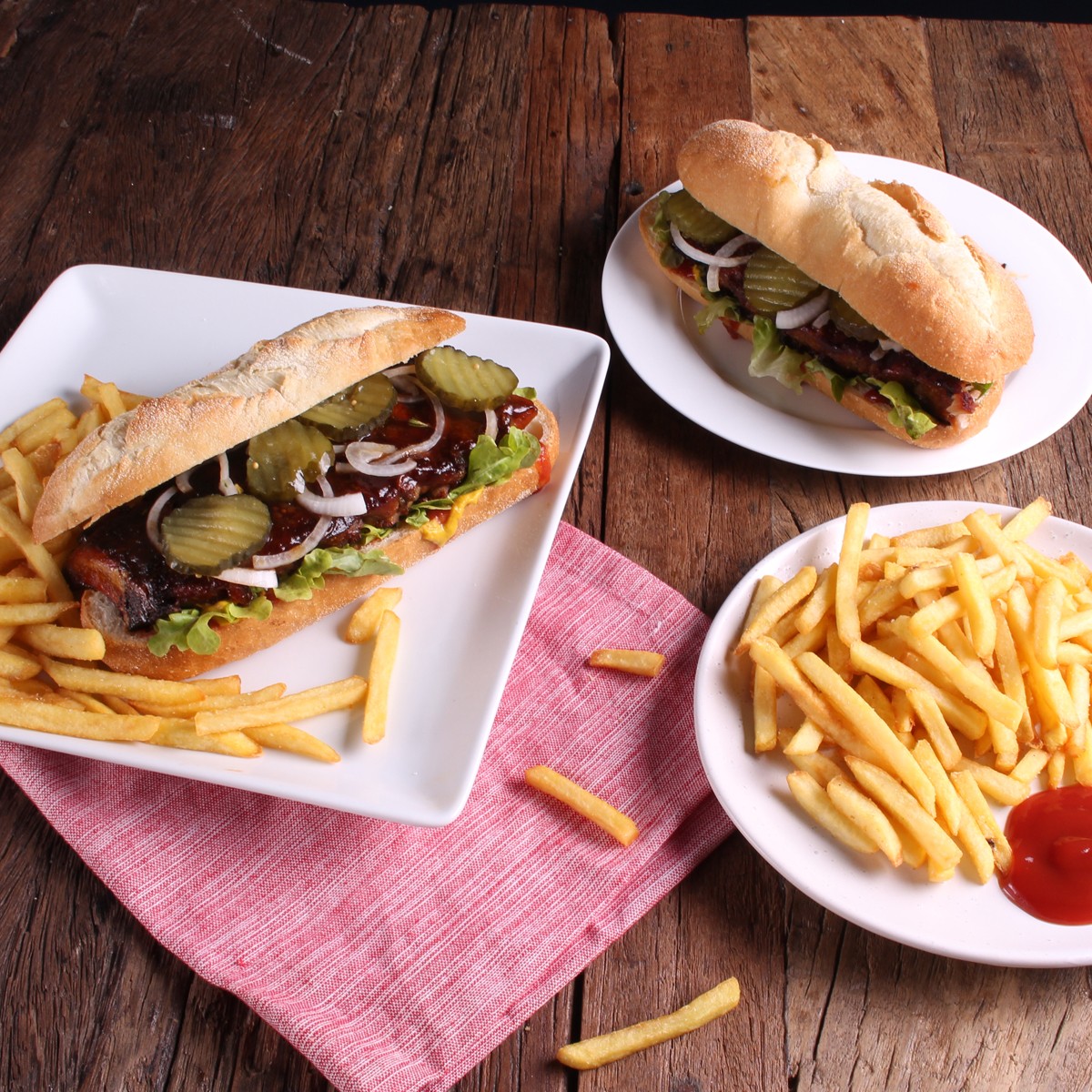 Homemade Boneless BBQ Pork Rib Sandwich
Wrap your hands around this giant Homemade Boneless BBQ Pork Rib Sandwich! Tasty slow cooked pork ribs, de-boned and added to a tasty baguette - YUM!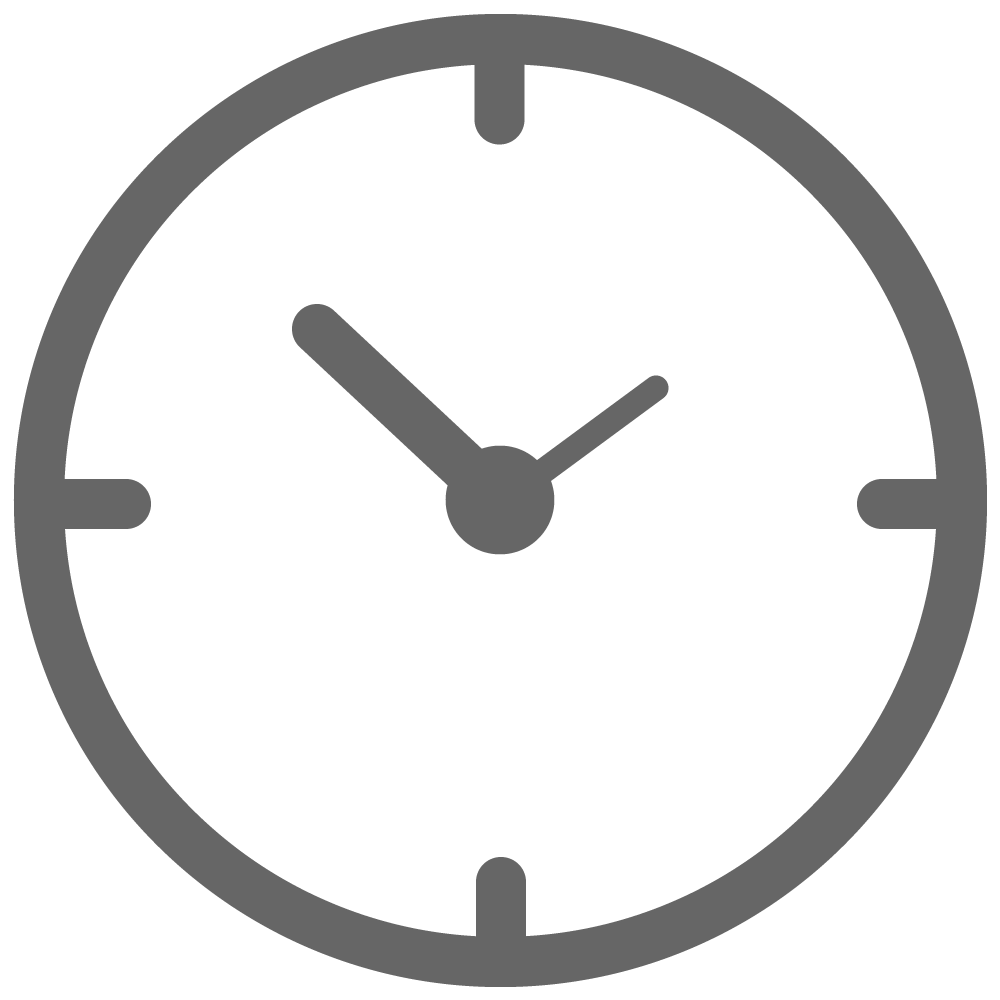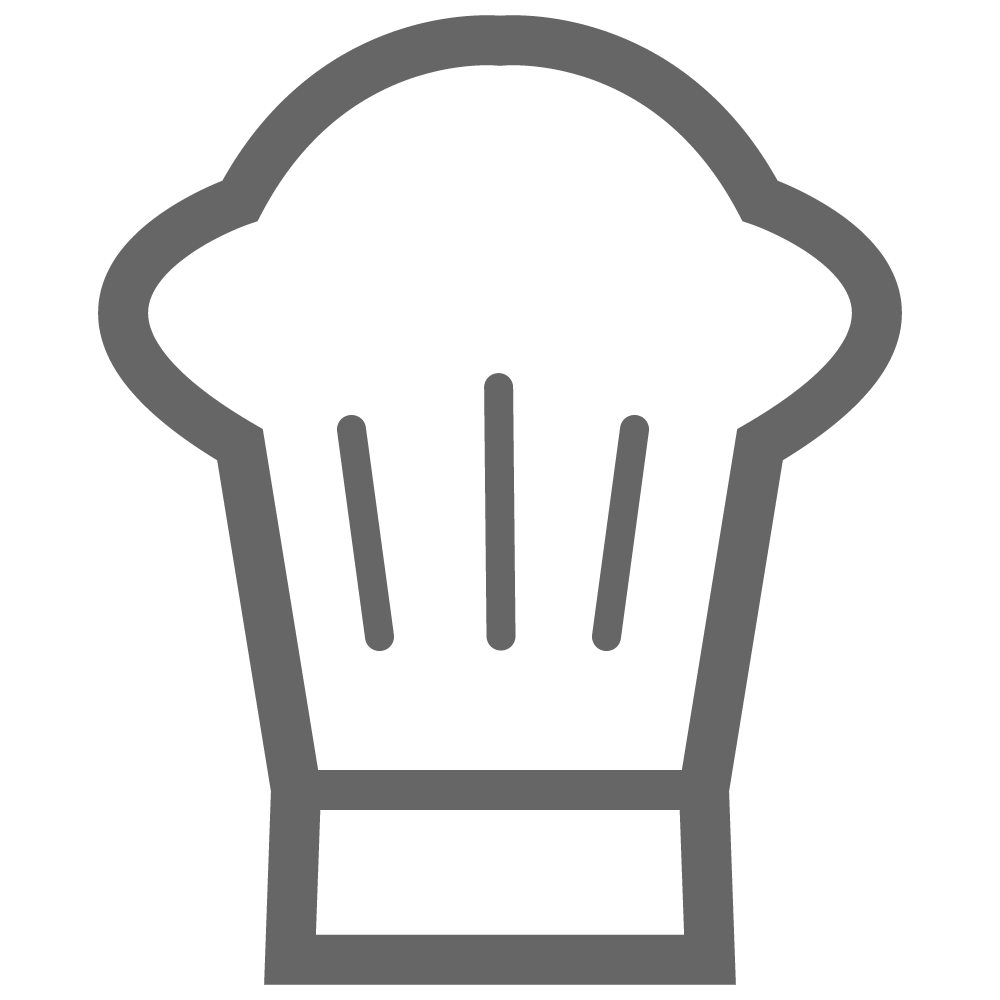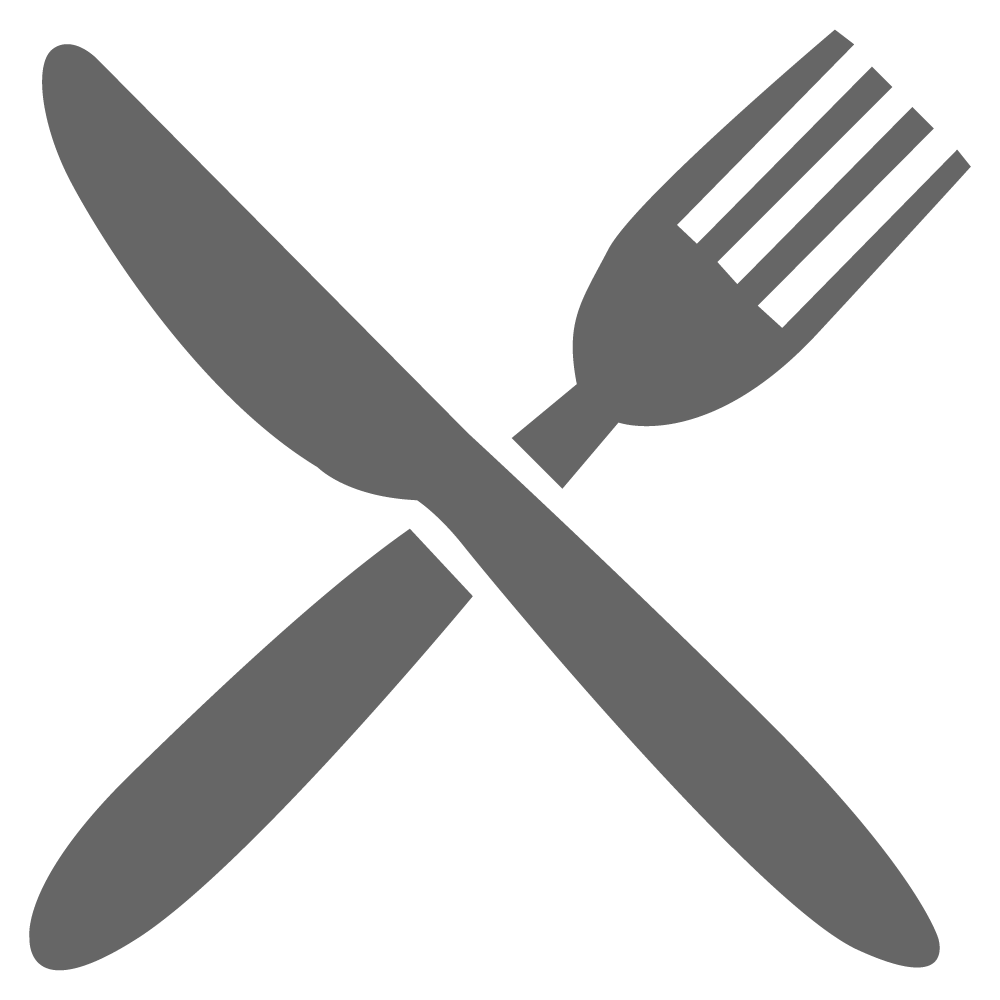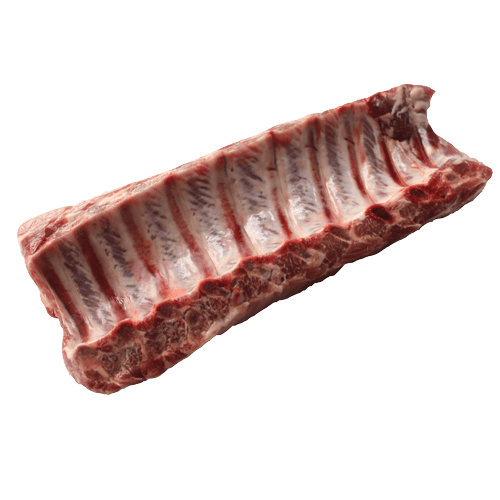 2 BC Loin Rib Racks
2 x large sandwich baguettes
2 Cups BBQ sauce (we used Sweet Baby Rays)
2 Cups chicken stock
½ white onion, sliced thinly
8 pickle slices
2 Tbsp. mustard
2 Tbsp. tomato sauce
1 cup lettuce
Chips to serve
Place ribs in baking tray. Pour chicken stock on bottom of tray and cover with foil.
Place in oven for 1.5 hours at 160 degrees.
Remove from oven and drain chicken stock. Cover ribs with BBQ sauce and recover with aluminum foil. Place back in oven for 1 hour, re-basting throughout. Remove foil and cook ribs for a further 30 mins in the oven.
Remove from oven. The rib bones should be able to be removed very easily. Simply twist each bone and remove.
TIP: if the bones resist, use a knife to guide them out.
Place the de-boned rack of ribs onto the baguette. Top with pickles, onions, mustard, tomato and lettuce.
Serve immediately
Share this