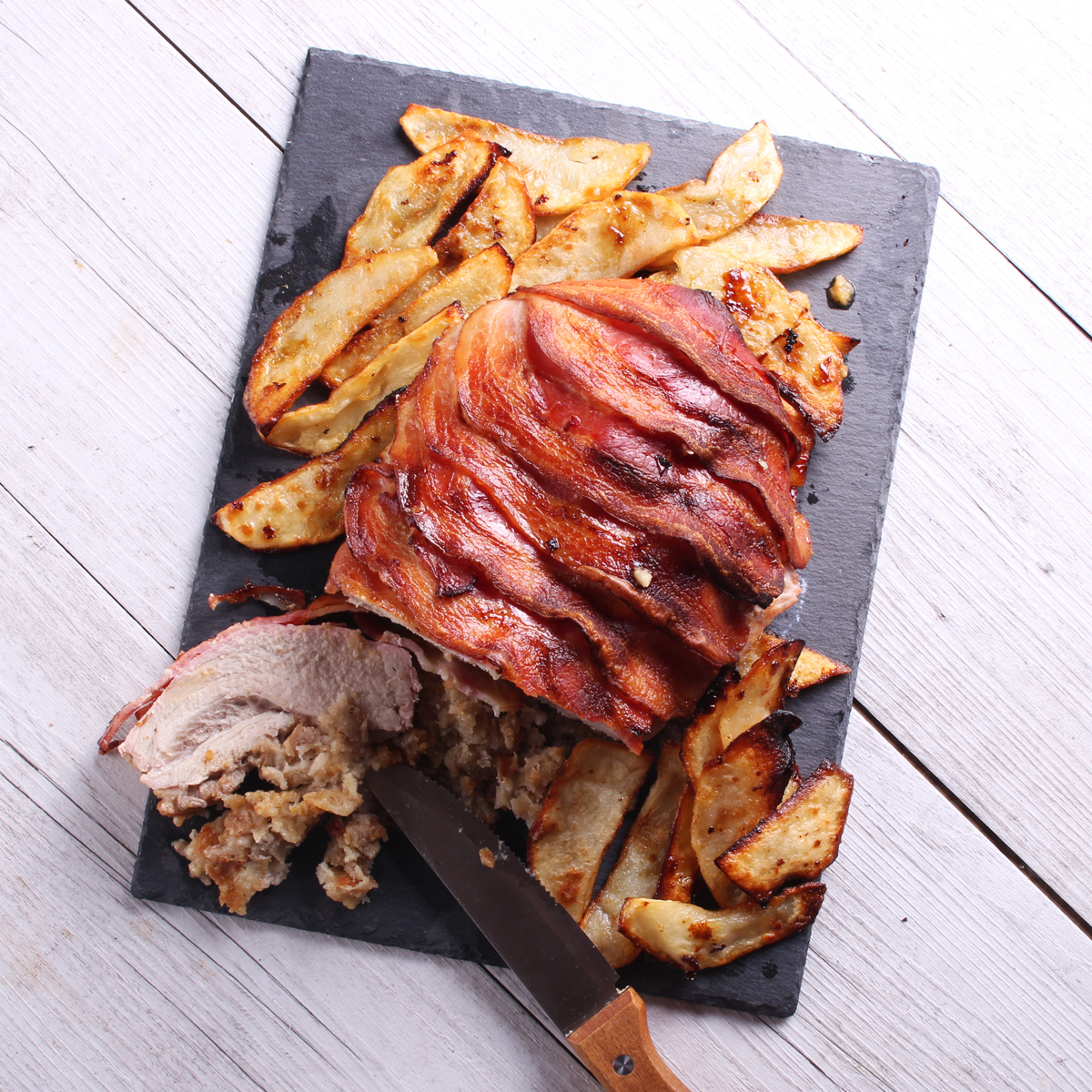 Blue Cheese and Sourdough Stuffed Striploin
This delicious Blue Cheese and Sourdough Stuffed Striploin Roast will be a favourite in your household! Stuffed with blue cheese and wrapped in bacon - yum!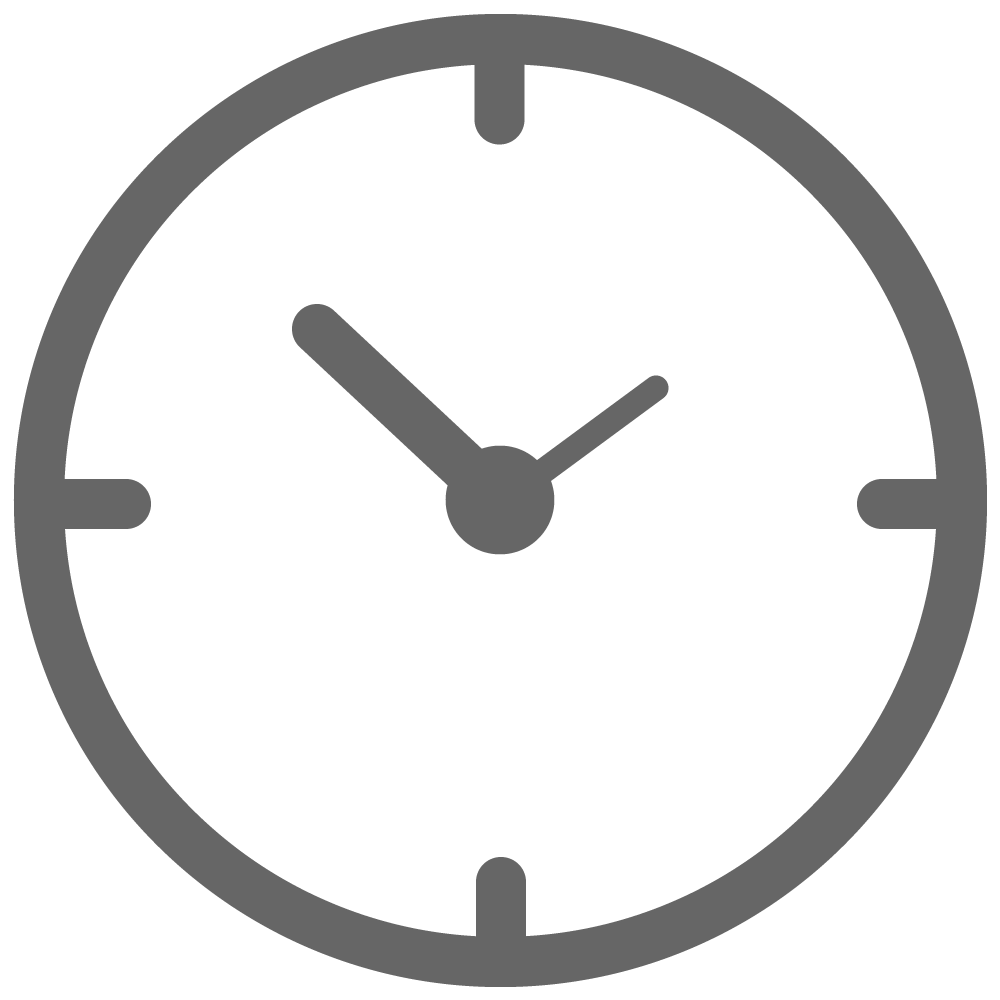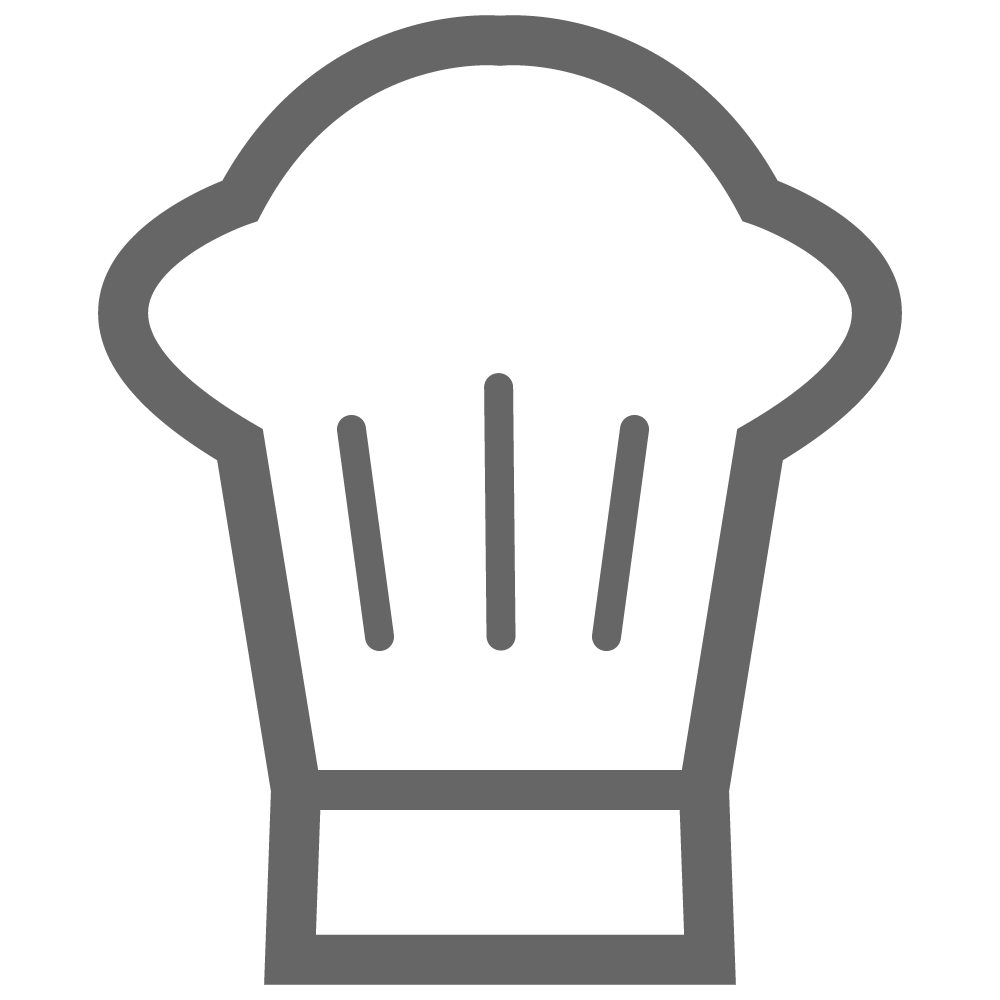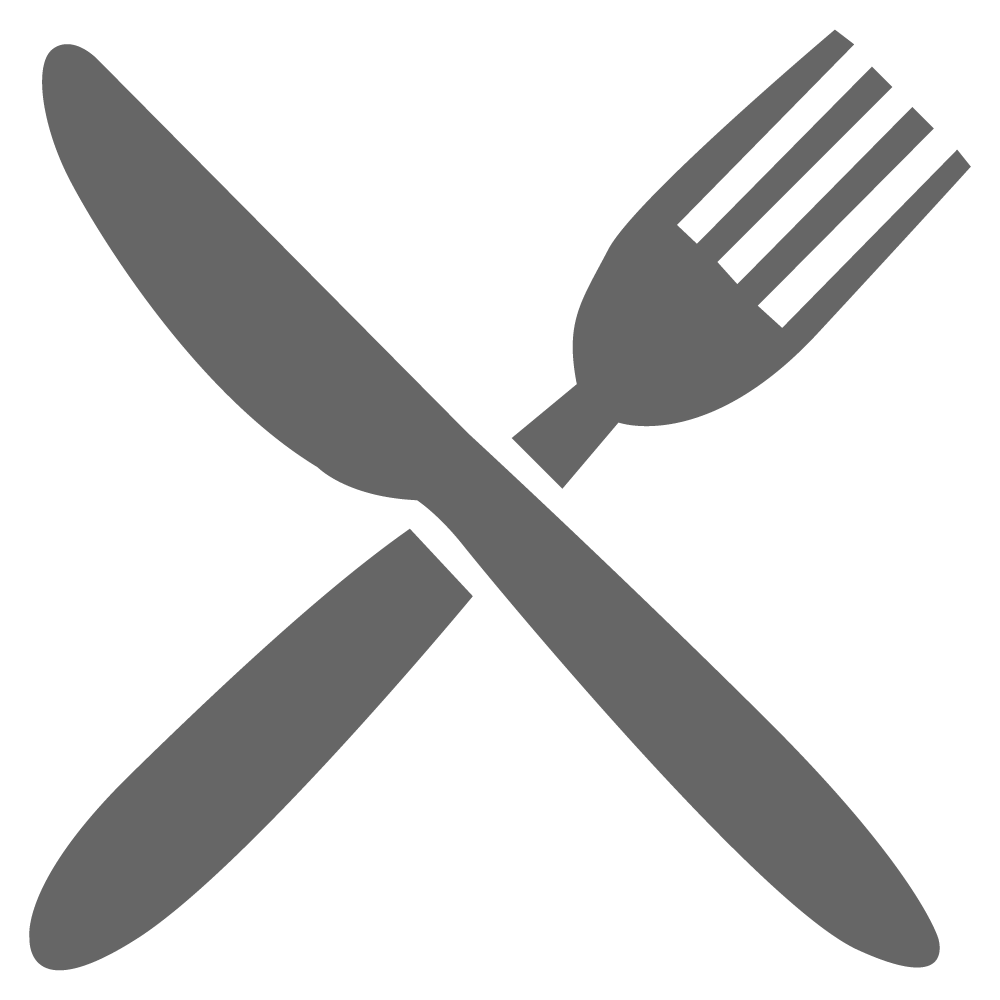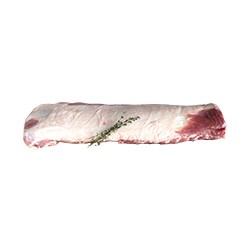 1 SunPork Whole Pork Striploin
100g blue cheese, crumbled
1 cup fresh sourdough breadcrumbs
Salt & pepper, to taste
8 rashers thin streaky bacon
Kitchen twine
1kg parsnips, thinly sliced
60ml olive oil
2 Tbsp. brown sugar
Pre-heat fan forced oven to 240ºC.
Butterfly the striploin and pound with a meat mallet to 1cm thick.
Combine the cheese, breadcrumbs, salt and pepper in a bowl.
Spoon the mixture onto one side of the loin and roll to enclose.
Wrap the bacon around the pork then use kitchen twine to tie together.
Place seam side down on a large baking tray.
Roast for 40 mins or until cooked through and the bacon is crispy.
Meanwhile, coat the parsnips with the oil and sugar in a large bowl.
Place on a baking tray and cook for 6-8 mins.
Turn and cook for a further 5-6 mins or until brown and crispy.
Remove the pork from the oven, and leave to rest for 10 mins.
Carefully cut through the kitchen twine and remove before slicing.
Serve the blue cheese stuffed striploin with the parsnip chips.