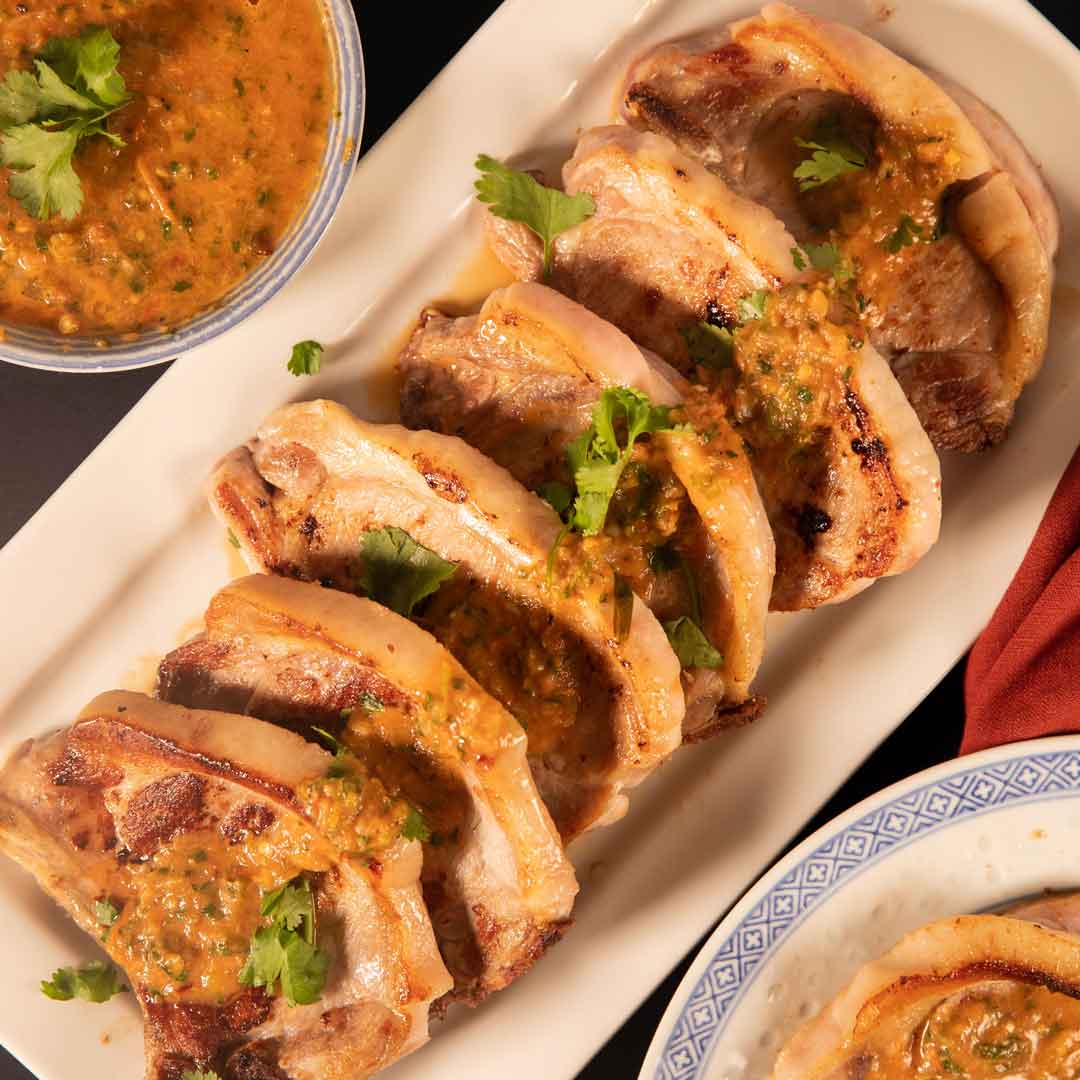 Tuk Trey Ping Poh Pork Chop
A tangy, fresh, flavourful sauce that's perfect for your next pork chop night. It's quick and easy to make and pact full of flavour.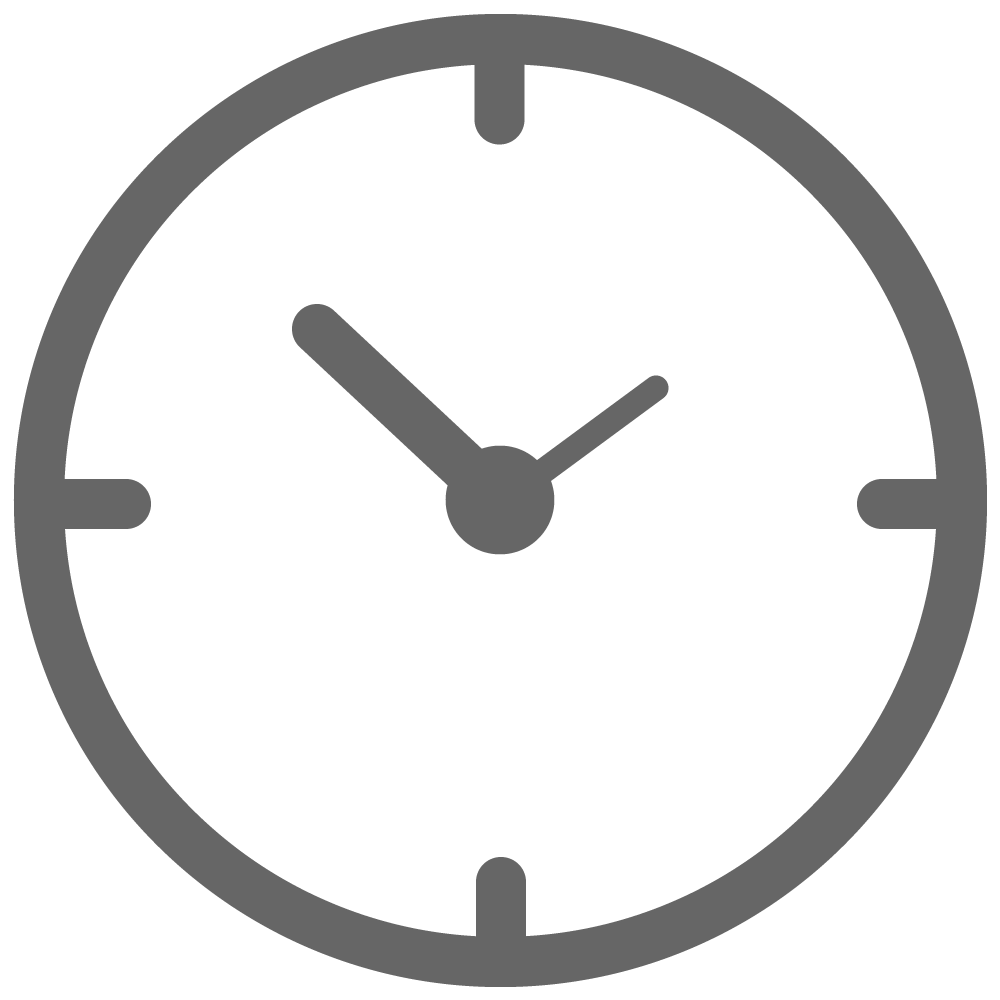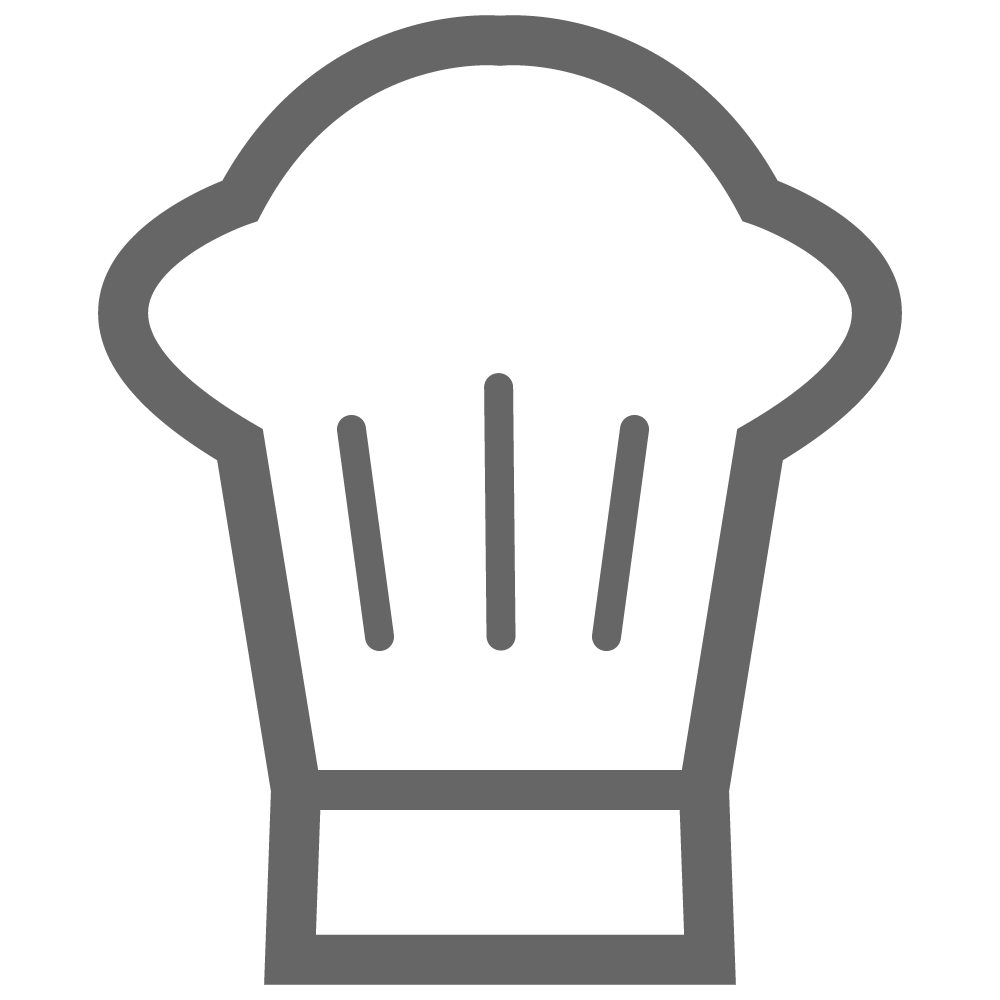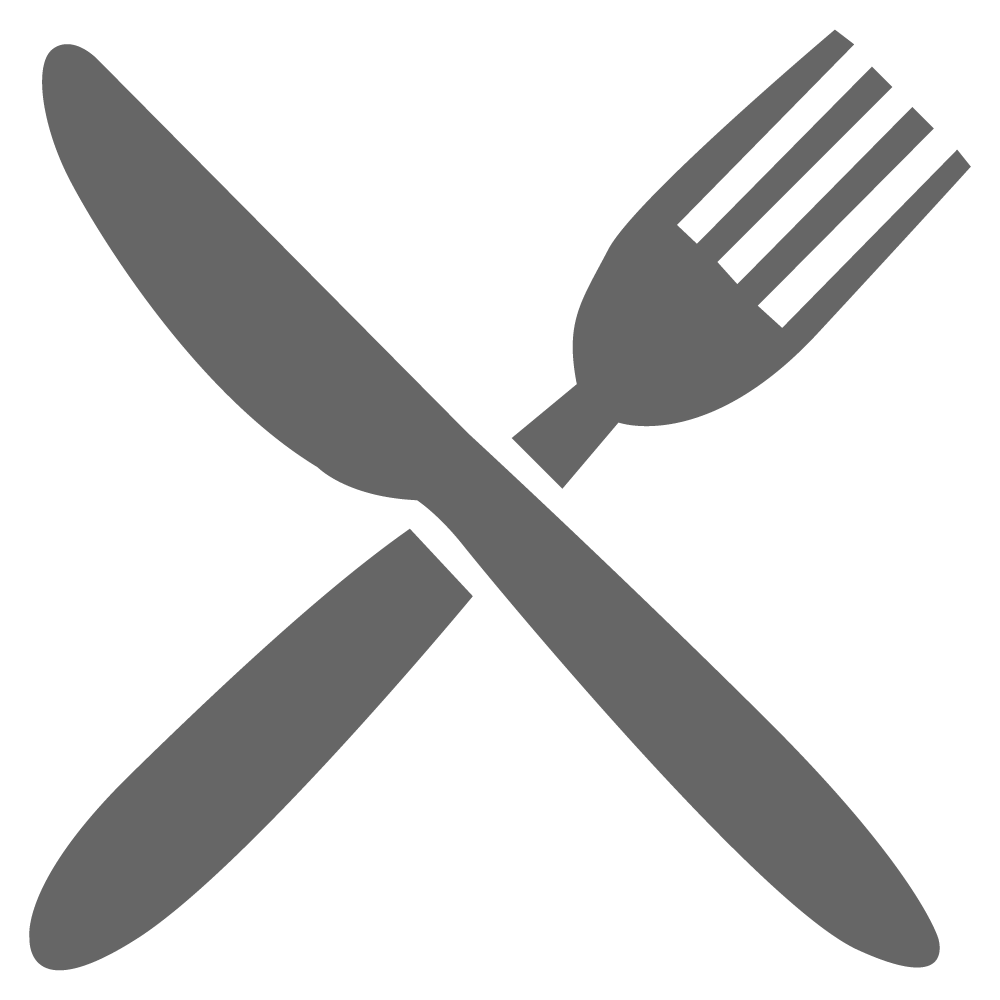 6 Pork Chops
2 green chills, halved
3 garlic cloves, lightly crushed
200g cherry tomatoes
1 truss tomato, halved
2 spring onion stalks, cut it into 5cm
Olive oil
¼ cup coriander
2 Tbsp. fish sauce
½ tsp. chilli flakes
1 tsp. sugar
Salt and pepper, to taste
Place, green chillis, garlic, tomatoes, spring onion onto a baking tray. Drizzle olive oil over the top and season with salt and pepper. Place under the grill on high. Grill for 5 mins or until tomatoes begin to burst and char.
While charred vegetables still hot, place into a food process or blender. Add in the coriander, fish sauce, chilli flakes and sugar. Pulse for 5 seconds twice, so you have a thick and chunky sauce.
Heat up a large fry pan with oil on med – high heat. Season both sides of the pork chop and cook the pork chops using the 6-2-2 method.
Drizzle sauce of the pork chops.
Serve and enjoy!
Share this